"TAKENOTSUKA" was introduced by a famous TV program and became a hot topic as a town that never sleep. There is also a shared house never sleep. We got a news that they're gonna throw a Christmas party, so we went there to join it!!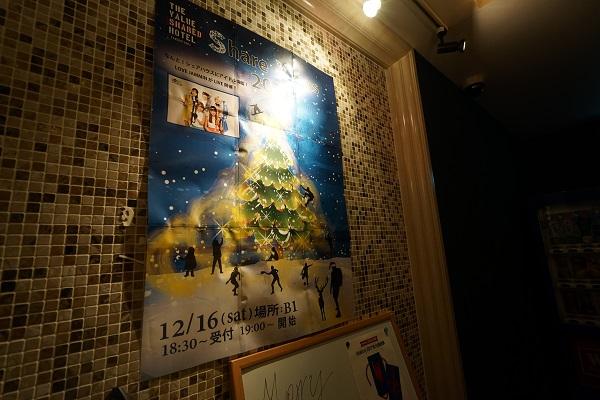 What is hotel like shared house which is located in town never sleep?


After 10 minutes walking from TAKENOTSUKA station which is illuminated by colorful electric decorations, we arrived in three-storied building "THE VALUE SHARED HOTEL" . As they say, their entrance completely looks like hotel.


We've been waiting for staff sitting in a cozy couch for 5 mins, and the man came out from elevator. He is the vary staff, Mr. Nishikawa from operating company "THREE CORPORATION" which is dealing with this article. He was just showing a room for customer, but he came here to see me even one second. This makes me reached a conviction that he is a reliable staff.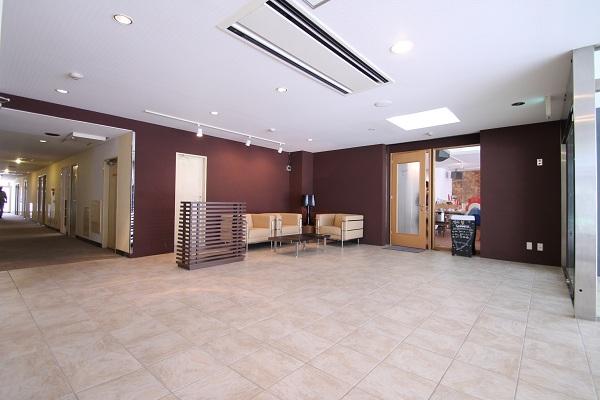 So, I've been waiting for Mr. Nishikawa until he finishes his work. When I stepped into a room, I was surprised that a room has a own bathroom.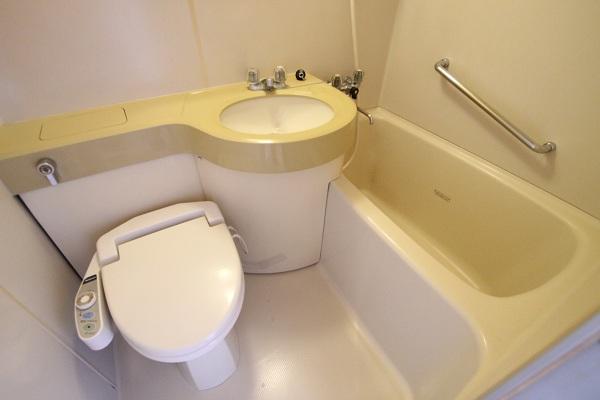 In many cases, residents need to share bathroom with other residents. This is a good thing about having a own bathroom per each room, because we use bathroom everyday, but we use it with different way. This is why I thought here is a good for the first time of shared house. shared house but having a room as high quality and huge lounge. This might effect that people who visit here decides to live here immediately. People generally visit 3 to 5 hoses before contracting. Compare with that, people makes a decision quickly.


This shared house might have such a attraction.
PARTY-ROOM AT BASEMENT FIRST FLOOR
He took me to today's main place "Party-room".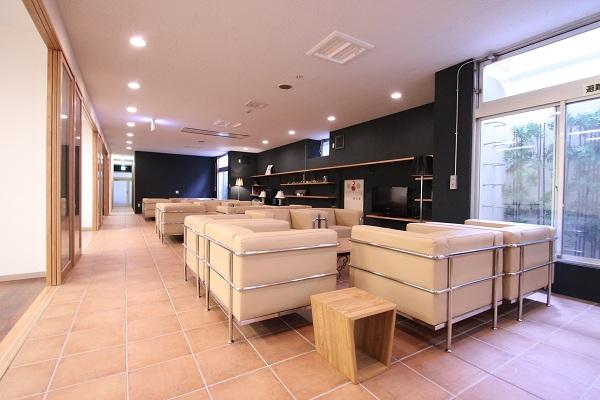 There usually looks hotel style lounge, but decorated with some colorful stuff today.
Some residents was preparing for party hard and I was gonna take a picture of them, but I felt they are like "we're busy. don't disturb us" so I couldn't. Anyway, they was so serious and I felt passion.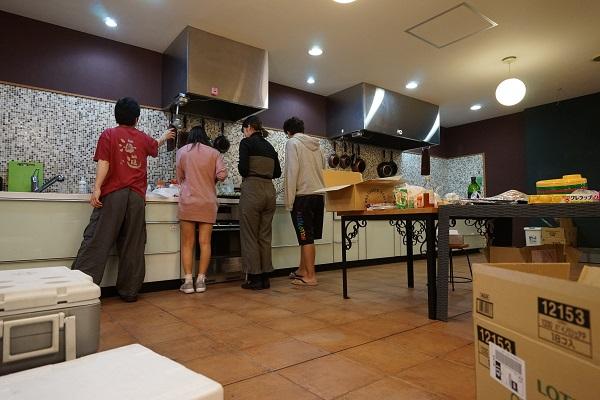 These dishes were made by 3,4 people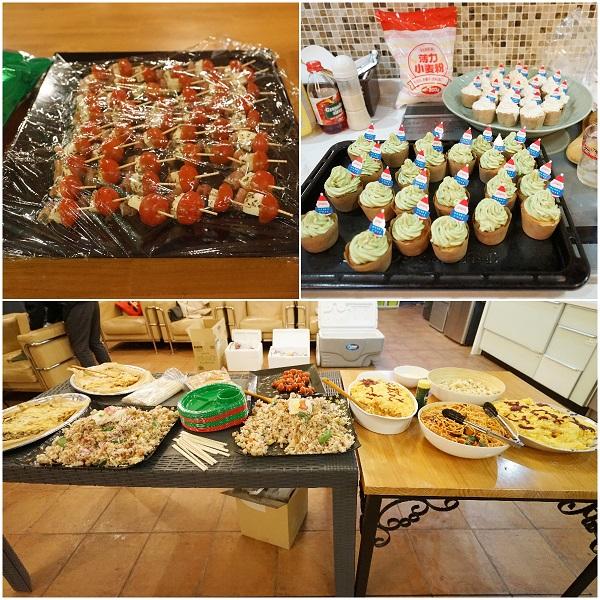 One lady of them has lived here only for a month. I asked why are you having a good relationship with other residents yet. She said she often come to living room and it works well.


This shared house has bathroom at each room and kitchen at each floor as well, so we usually don't need to go to living room. So residents who are in living room are kind a person who wants to have fun with other residents. This is because, its easy for them to get along with new residents.


This construction is working well for residents to meet and have a conversation with others.


I got to get some interview from them, but they are busy as I thought, I was gonna do look for party-room here.


Luxurious dishes, tons of candy, several video cameras and monitor screens. they also have a serious reception and big Christmas tree.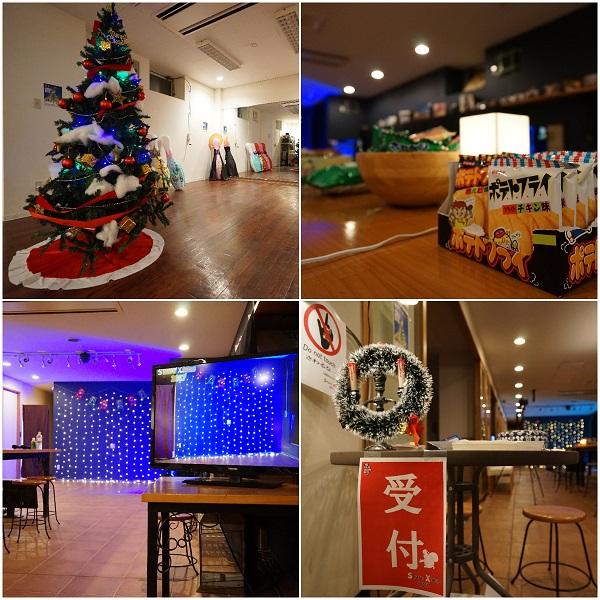 They are very enthusiastic to event.


And I found a unique flyer on the wall.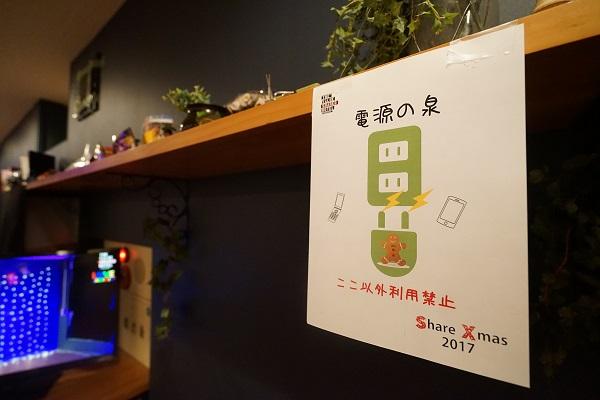 According to TAKAGI who sponsored this big event and created this wonderful place, it took 3days to make them up all.


Speaking of house party, people usually go shopping on the day, but people who live here have a strong passion about event, because Mr. Takagi wanna gather people more than 60, so he think we need to prepare well.
SHARE XMAS 2017 starts!!
When they almost finished their tasks, participants were coming here.


They were carrying a lot of dishes to the table, guests were picking ones they want and enjoying that until party starts.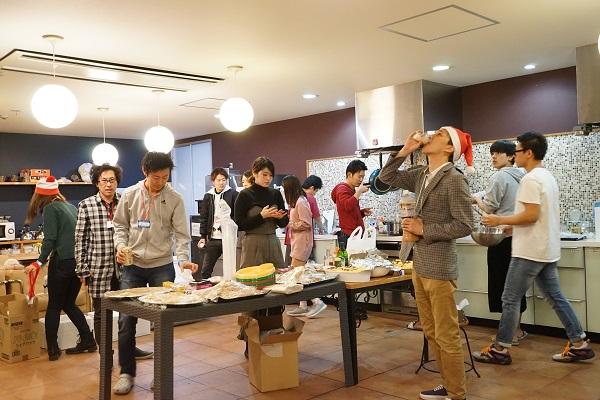 Suddenly the lights were turned off and pop music started playing. We had butterflies in our stomach with this atmosphere, like party's gonna start right away!!


At the moment when illumination turned on, 2 chairwomen has came out. Christmas party 2017 has started with their nice greeting.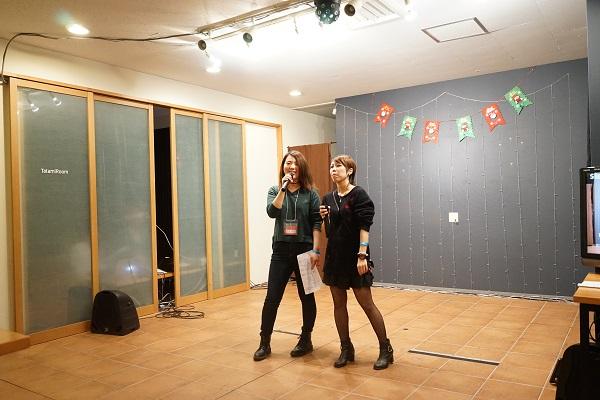 Next, We had a toast by Mr. Takagi who was sponsor of this party, and guests started drinking.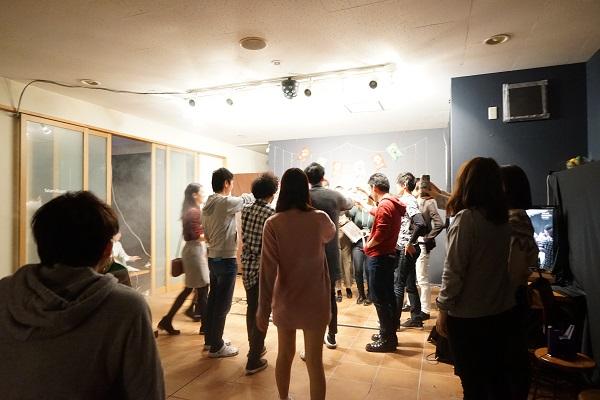 In the beginning, guests were enjoying their talk with friends by themselves. enjoying a meal, being at reception, setting up video cameras.


What event are we gonna have today??
THE MOMENT WOMAN PUT HER WHOLE BODY INTO EVENT
After a few minutes, chairwomen appeared again, and they said we're gonna have JYANKEN"rock-paper-scissors" tournament. And winner can get premium gifts. They were full of motivations.

Guests's gonna do that with woman who have lived here since this shared house opened. And only winner can survive to choose final 5 person.


Everyone stranded up and tournament has started.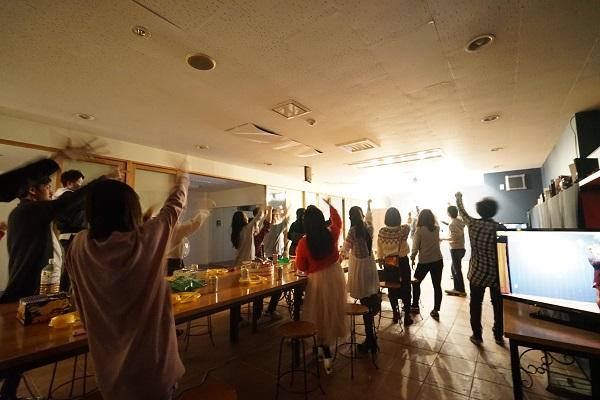 No sooner had we've finished 2 round, there were final 5 persons decided.


They were excited for premium gifts but actually only 3 persons can get it, so they needed to do game again.


And the game is stocking-sumo(Which is like player put stocking on their head until their neck and pull it only by using their head to take other stockings off from other players.) This game is well-know as a punishment of a TV Variety show.


This photo is just talking about the moment when they start the game.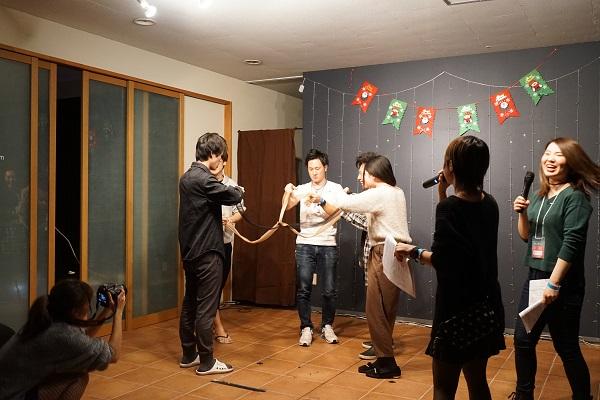 They were resisting but trying to put stocking on their head which is tied with their top tightly.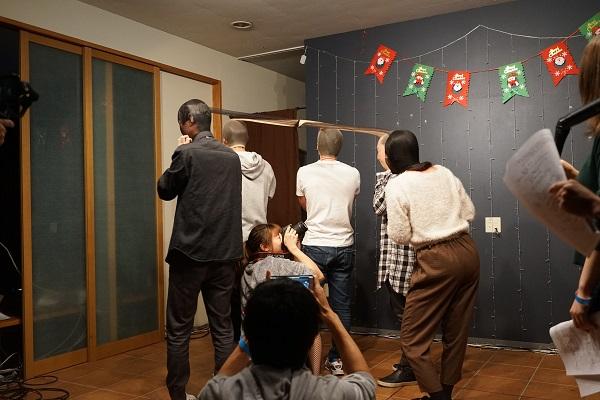 They put stocking on their head completely and the game has started!

And this man is winner.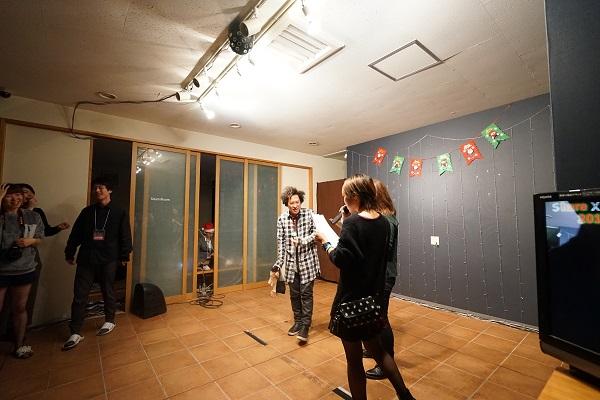 Premium gift is this one. A sum is getting increase by each year.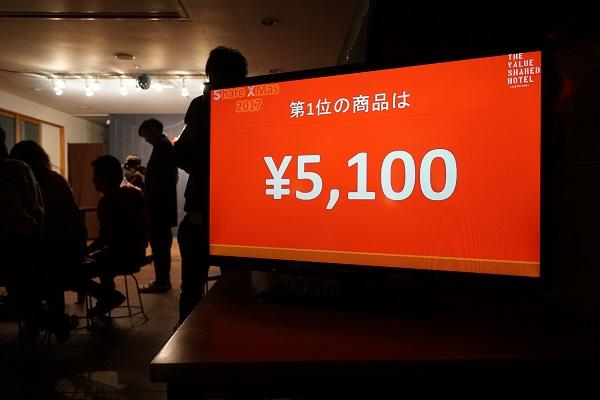 Tournament and game made a party fun, when first recreation almost have finished, women was doing Stocking-sumo by themselves.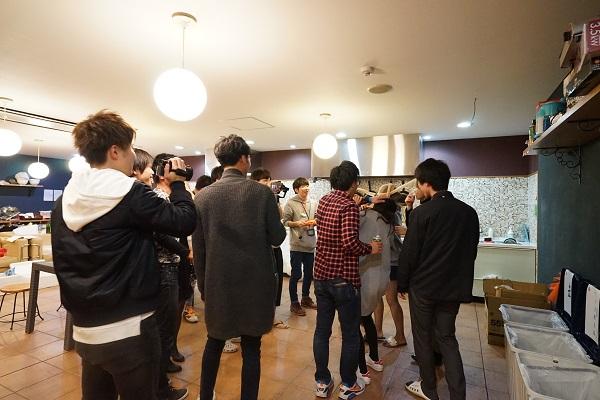 This Stocking-sumo is a kind of game which is dealing as a punishment of variety show and no one is willing to do. But they looked so fun with it, so that it got my eye and I almost forgot about writing report.


Though There is no chance to get a premium, women was playing hard. We were watching over it with heartwarming-smile.
IS THIS A REAL UNDERGROUND IDOL??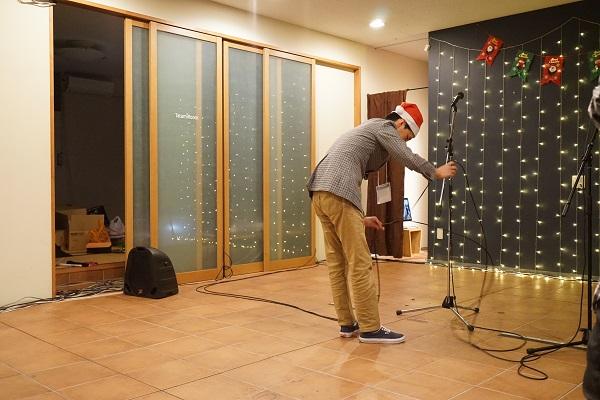 While women was playing stocking-sumo, Mr. Takagi was doing something on the stage.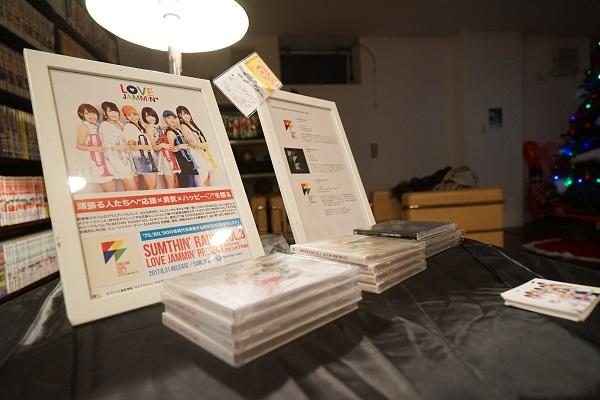 He was setting up 4 mike stand. What' s gonna start…


Actually, They were gonna start impossible event for shared house. What a surprise, real idol group is gonna be here to have a live. there is a several kind of party, but only here where idol hold a live at house party.


Idol group who is gonna have a party is 「LOVE JAMMIN」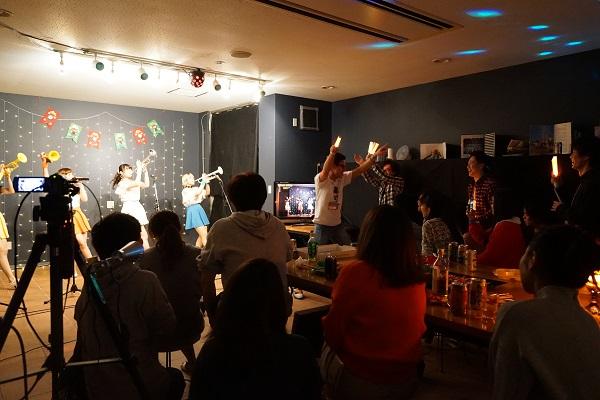 They are active as a idol who sing and dance with playing trumpet, and have been playing for Disneyland before!!


We usually care about a noise when holding a live, but basement party-room can reduce a noise, so we can enjoy a live without caring other residents and neighbors. But when we throw a party, we care to close the door or shut windows to fill space just in case. There is a good to care about other residents who not participate a party.


Anyway, guests were gathering to stage and everything has just been ready.


At the moment when live has started, men seemed to get really absorbed. Some of them kept lights with their hands and dancing to the music.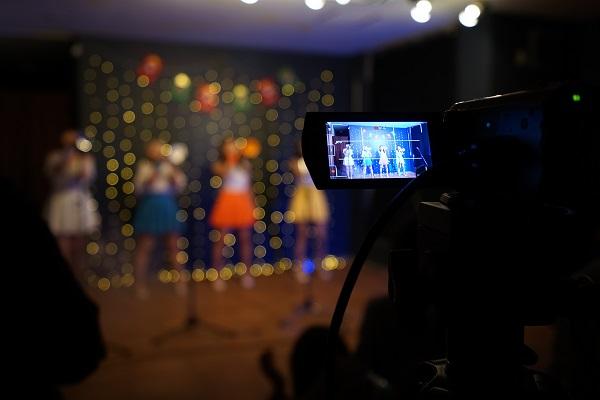 Takagi was arranging lights and it made live fun more.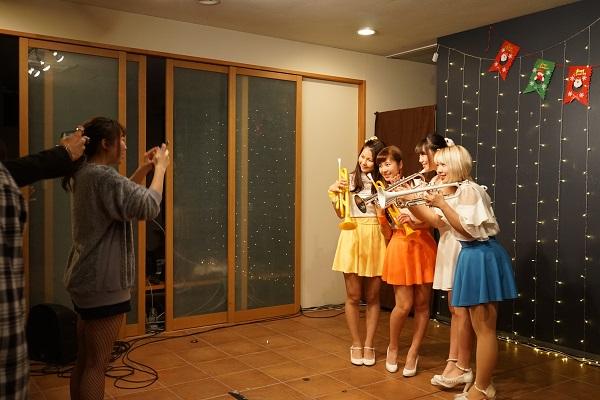 After their live, they hold a photo session and merchandise.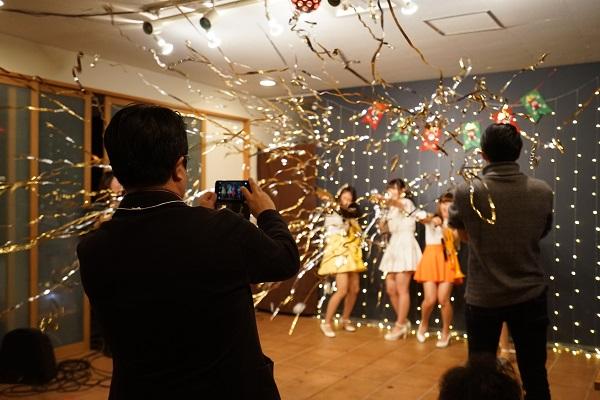 I almost forgot this is house party, and its came to the end with big crackers.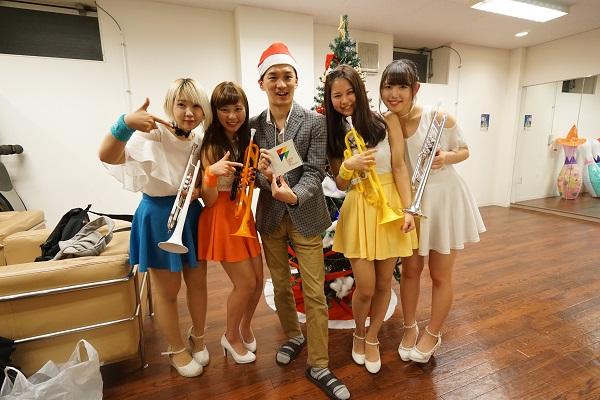 REPORTING SPONSER, Mr, TAKAGI
I've joined several parties held by shared house, but I've never joined such a full-fledged house party.


And Mr.Takagi is a very sponsor who held this party.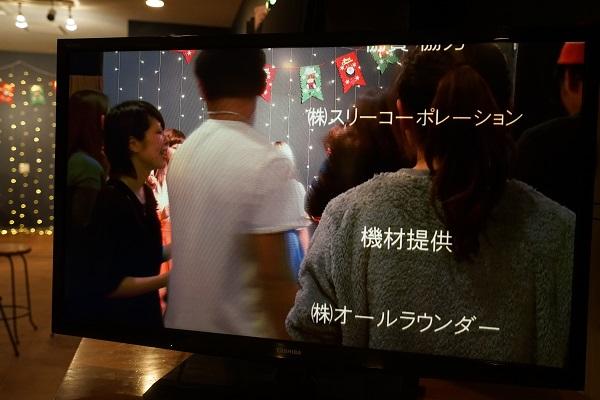 He was playing a important role, like we can't carry on without him. But, he is just one of the residents as others. He is not a stuff from operation company and owner.


He said "This was just a hobby but now beyond a hobby" He originally likes to throw a party for work. He did his best for each event even reduce a time of sleeping and pay for it out of his own pocket.


As always, he took 3 days to prepare for this Christmas party. Ordering tons of chicken in previous, decorating a room, setting lights and so on.


And He is absorbed in movie as well. making movie for person who leave this shared house and arranging event by using monitor screen. It made me feel I was watching TV show.
p>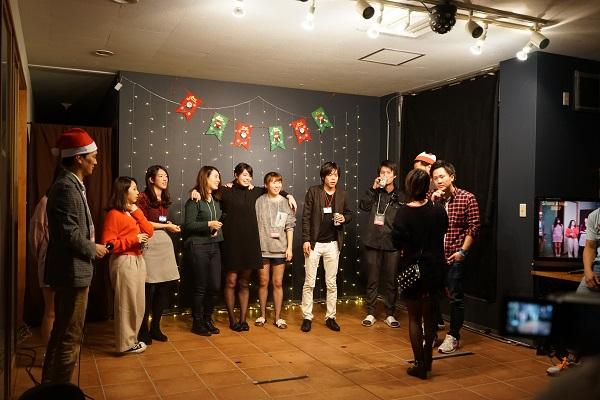 So, here is a question. Why can he put an effort into house party?? I guessed there is a something special reason, but actually not. He was just doing it as a hobby.


In my opinion, he might like shared house and also feel happy about making residents happy by throwing a party he likes. Willing to live with such a great roomy, aren't you??


Having said that, It's gonna be a little tough to hold a party by himself because its getting bigger and bigger. from now on, he wants to create a party with other roomies. He wants to make it big more and more, and throw a grand party.


Now, he is recruiting event staff. If you wanna agree with it, they are happy to welcome you to their event.
CHARACTERISTICS OF PEOPLE WHO LIVE HERE
What types of people live here?? I asked somebody who joined Christmas party.


First of all, Why have you decided to live at shared house??


Each people has different reason for choosing shade house, but everyone had a same characteristic. This is "getting lonely easily". For the person who live away from their parents, shared house is a good way to feel somebody by them side. That's the reason why, Such a kind of person tends to live at shared house.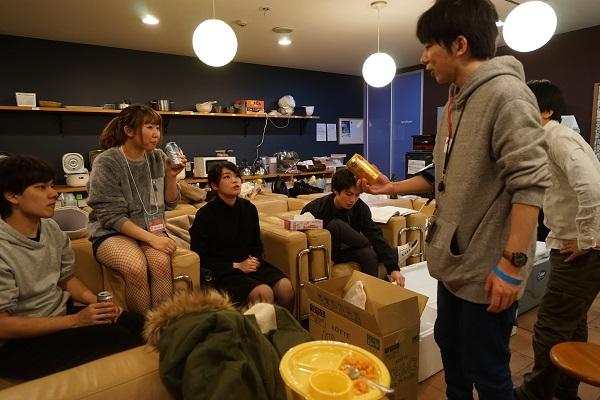 And the reason of choosing this shared house is that each room has own bathroom, and everyone agreed with this opinion. We don't often see a shared house which has a bathroom in each room, so many people think its a stunning point.


As I said before, Living room is located in basement, so don't need to meet other residents. This is why, rent is competitively cheap and residents can enjoy life here with well equipped facilities.


I found other common characteristics that residents here is gonna be sort out 2 types. One is a person who likes to get along with others and the other is not.


The number of people who regularly come to living room is 20~30, and about half of full residents tends to stay at their own room. the longest stay residents put stress on private and doesn't come to living room so much. So, someone even didn't know about him/her.


Like this, this shared house is good for each types of people.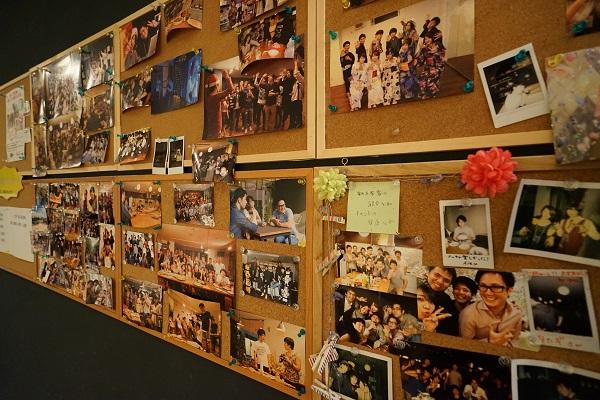 That being said, to be honest, I want you to enjoy a shared house life with other roomies if you have interest.


I felt that the residents here are connected strongly, they hold regular event, visit work place of some roomies, and do a surprise party. There was a lot off pictures if them on the wall at living room and it proves their good relationships.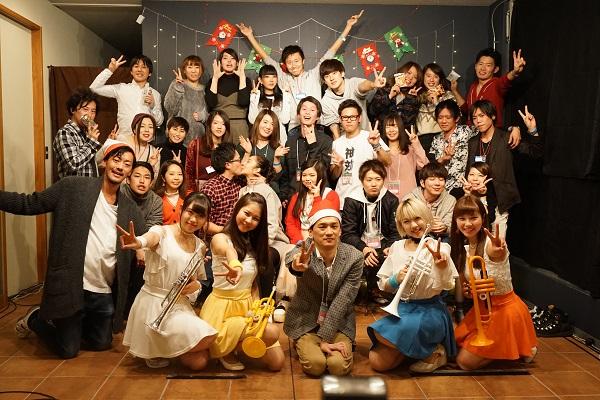 "people who wanna have fun through a party"

"people who wanna keep their private space"

"people who wanna drink with roomy at weekend"


"THE VAKUE SHARED HOTEL"have a several style for each


If you are keeping back and forth between regular house and shared house, I recommend visiting here to you.
SPECIAL INFO: SECRET OF ROOM 101
This shared house doesn't have a room101. In japan, 4 evokes images of death, ( This is because, 4 and death are same pronounce ) so that, some building doesn't have room ○○4. But why 101??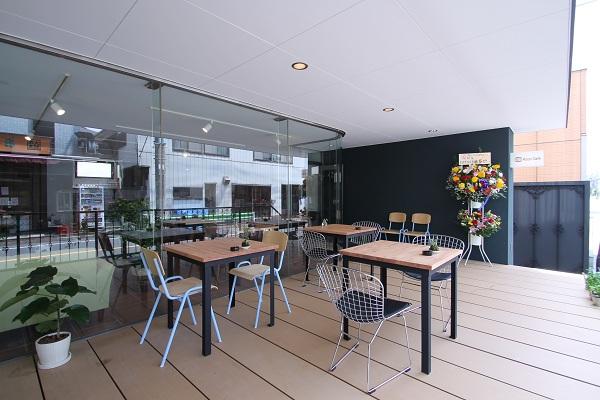 Actually, 101 is not a room, but cafe called "101 room cafe"


Moreover, manager of this cafe is famous and makes some collaboration menus.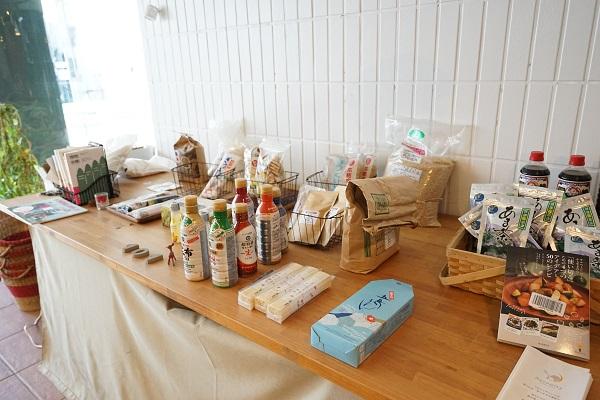 It is possible to get a opportunities to have such a famous dishes for only 1,000~1,500 yen. And you can get a discount more, it's gonna be only 500 yen if you are residents. This is a wonderful proposal for not good at cooking.


I've got a lunch here!!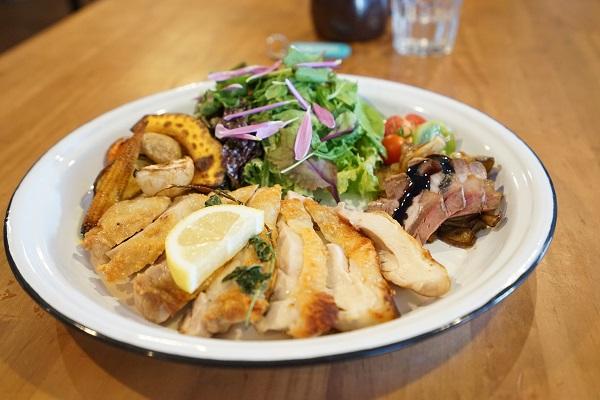 That was so good and finished in a second. Lunch comes with plenty of salad and its possible to get a refill of rice and soup again and again.


I want you to go cafe as well if you visit this shared house. Staff with nice hunting hut will serve good lunch.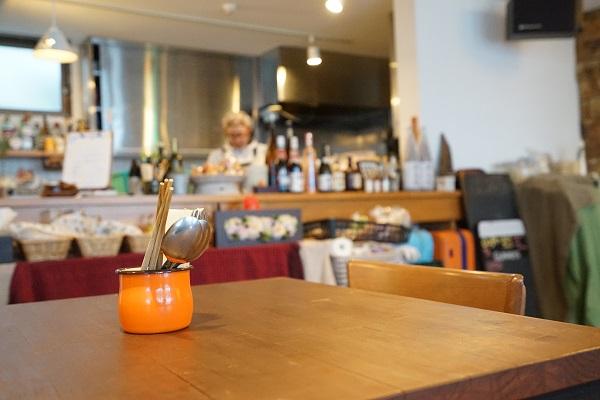 Share House DATA
| | | |
| --- | --- | --- |
| NAME | : | THE VALUE SHARED HOTEL |
| CONDITION | : | Man Woman |
| Rent | : | 46,000 ~ 73,000 yen |
| Utility cost | : | 17,000 yen |
| Number of rooms | : | 79 rooms |
| Access | : | Tobu-skytree Line "Takenozuka"station 8 minutes walk |