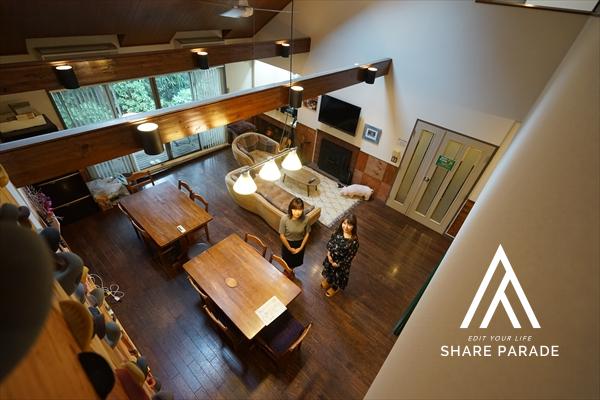 Hello, I'm Misaki. Today, I went to a shared house "HILLSIDE TERRACE YOKOHAMA" which is surrounded by woodland like a villa. This was my first time to visit a shared house, but it wasn't what I've expected. I thought a shared house is smaller and looks more ordinary house. But it was totally different. They have a high ceiling and expansive lounge with cleanliness. Moreover, they are well supplied with bouldering and yoga studio at the top floor. They are not only luxury, but also have a practical utility and playfulness. This made me excited so much. but I was wondering who is living here…

This is going to be my first time to live at a shared house, so I asked some questions to management company. Okay, let's get started!!
Ms. Maeda who belongs to management company and deal in unique properties gave me introduction.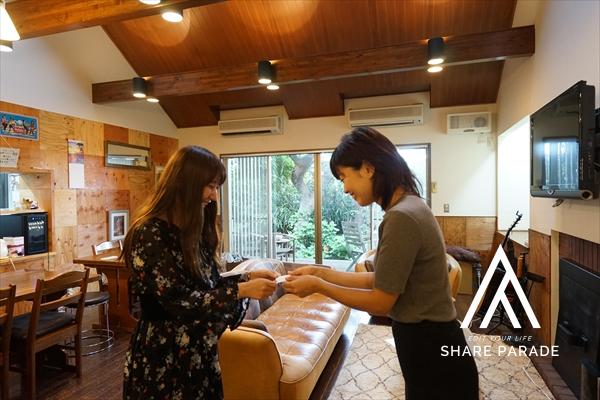 Misaki「Nice to meet you, this lounge looks like a villa or hotel, not a Japan 」

Ms「Nice to meet you, too, exactly, we designed interior decoration as a luxury resort of western country」

Misaki「it's very sophisticated!! Dose all shared house is designed with high quality like here??」

Ms「We offer unique shared houses with a various concept which you can enjoy survival game and is equipped with rode bike for pro」

Misaki「That's amazing」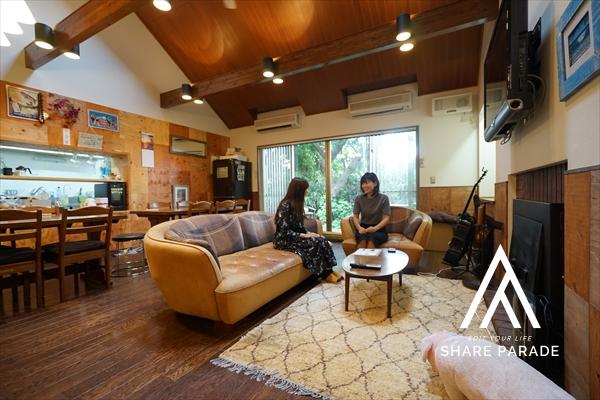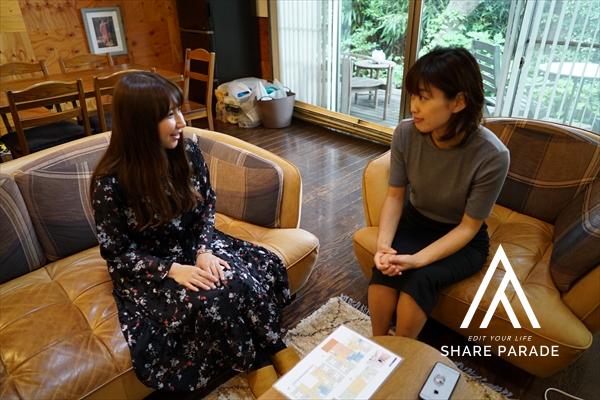 Ms「Misaki, it's your first time, isn't it?」

Misaki「yes, I've expected a house is smaller with 6 mates, but actually it wasn't」

Ms「This is moderate-scale house with 21 residents. We have big-scale house with 65 to 85 residents as well」

Misaki「85! That is as large as the number of one grade of my junior high school」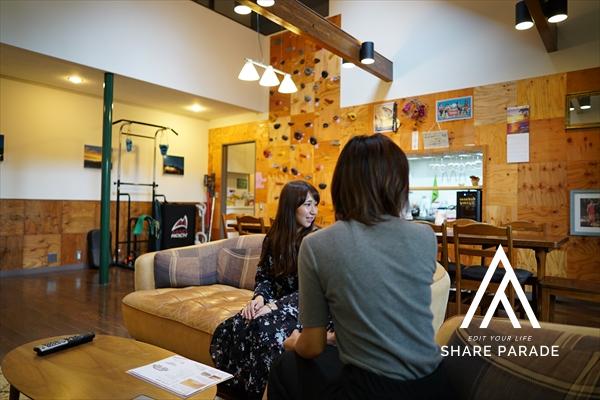 Misaki「My impression about a shared house was changed dramatically. who lives here?」

Ms「Well, 30s residents live here on the average, so I have an impression about residents who are relaxing and calming. They do yoga instructor, teacher and office worker」

Misaki「Yoga instructor!! I've been taking a lesson yoga before. I'd love to take a lesson here」

Ms「I'm going to show you Yoga studio on the third floor later, and here are so many people with warm heart. When I was going to try to move bed by myself, it was too hard for me to carry, but other mates helped me 」

Misaki「I'm so happy to hear that. It seems that I don't need to worry about residents」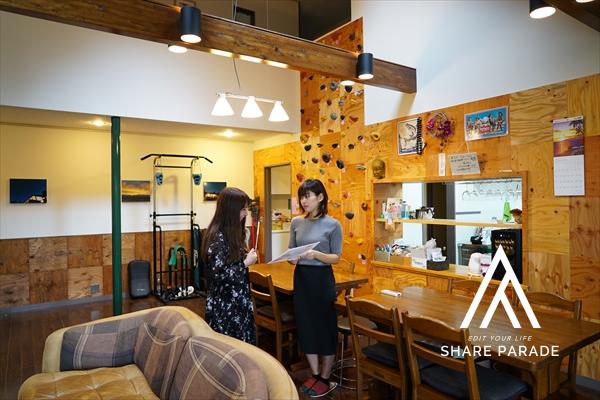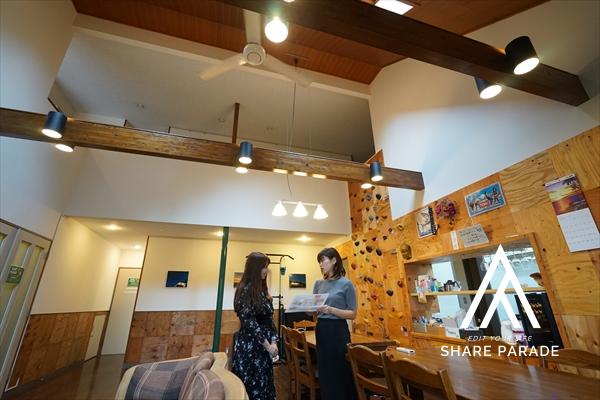 Misaki「Could you tell me what makes residents live here?」

Ms「There are some reasons. Someone needed a good location for workplace, another resident liked this atmosphere out here and also antique furniture is very popular and it was going to be definitive reason for somebody. Some of them takes more than 1 and half hours to go to workplace.」

Misaki「I live with my family now and it takes more than 1 hour as the time spent in commuting. Where I in their place, I would have look for a new house within 30 mins. This house might have an attraction more than inconvenience of commuting」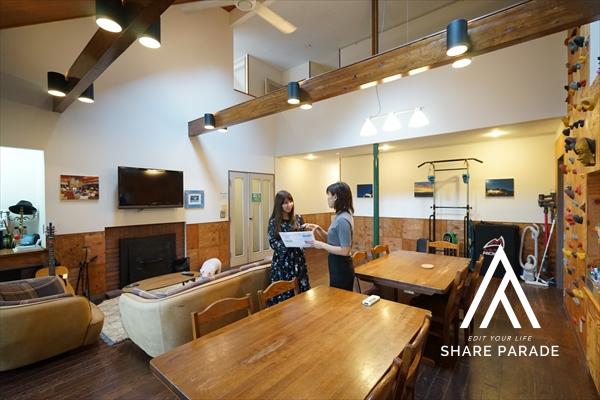 Misaki「What is a good thing of shared house?」

Ms「You can make a new relationship. Here is a story. one Japanese girl met Canadian girl and she gave her English lesson individually. This connection could be business, personally I think there is a chance to make a connection such like that here」

Misaki「Usually, people can only have a chance to meet their business friend. A shared house can be a good tool to make a new relationship」


Ms「This house has a Bouldering making use of this high celling. have you tried bouldering?」

Misaki「Never」

Ms「Want to try?」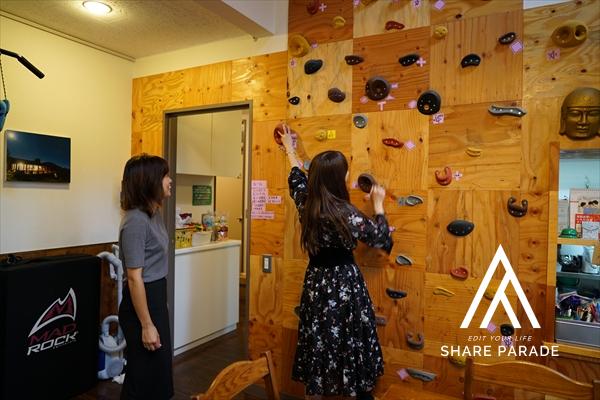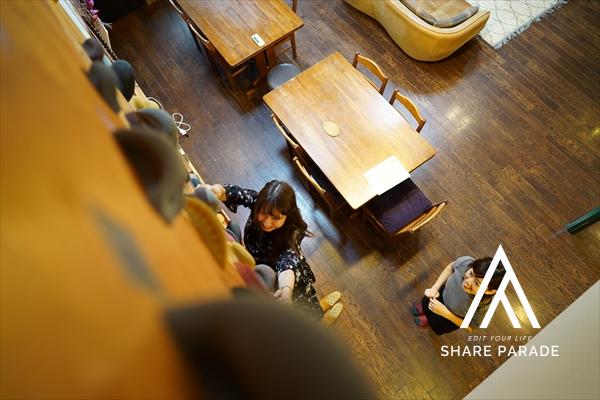 Misaki「This is going to be good choice when I want to do some work out or lack of excise. I often run, but I'd love to try it 」

Ms「it might be a one of good things to be having an interest you've never challenged 」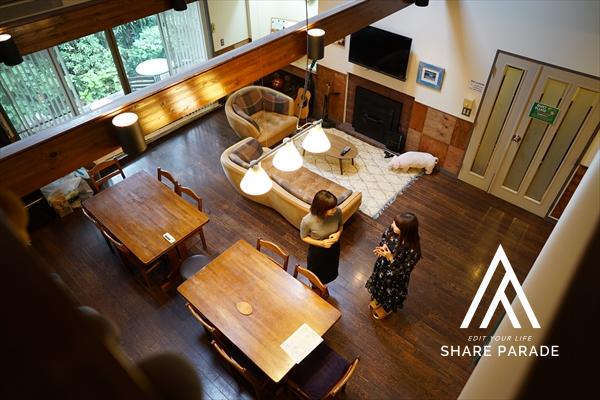 Ms「Alright, next we going to go to the terrace」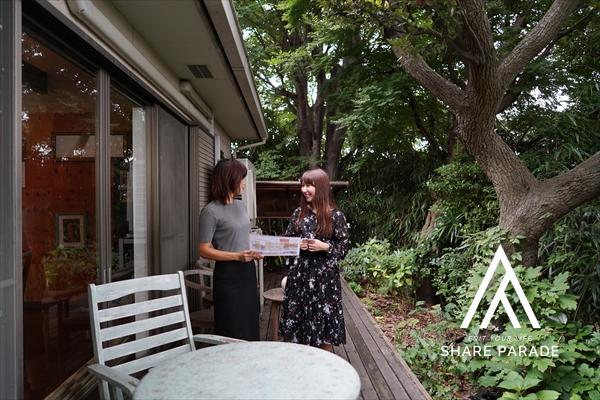 Misaki「I love terrace, I often go to Starbucks at Harajuku on a break time. I can be relaxing when I'm surrounded by nature」

Ms「You can enjoy reading or home garden here」
IDEAL KITCHEN FOR COOKING LOVER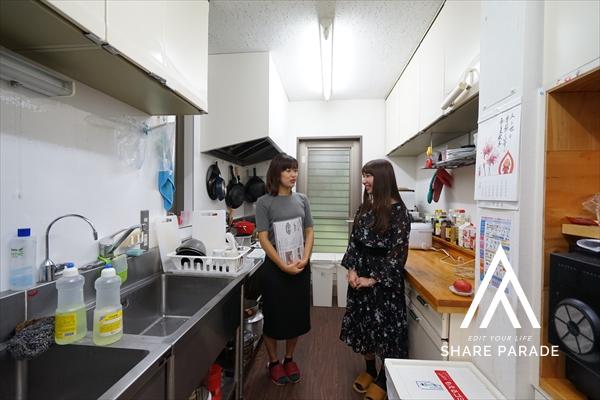 Ms「I'm going to show you kitchen, next. Do you do cooking」

Misaki「Yes, I love cooking. Kitchen is going to be definitive factor when I choose house」

Ms「What kind of food do you make? Here is a well-equipped kitchen for business. I think you can cook whatever you want」

Misaki「Japanese, Chinese, Western, Whatever. But I've quite often cooked Japanese food recently. I usually make dishes a lot on weekends for weekdays, because I usually get home late. So, if the kitchen is large, it can help cooking rapidly」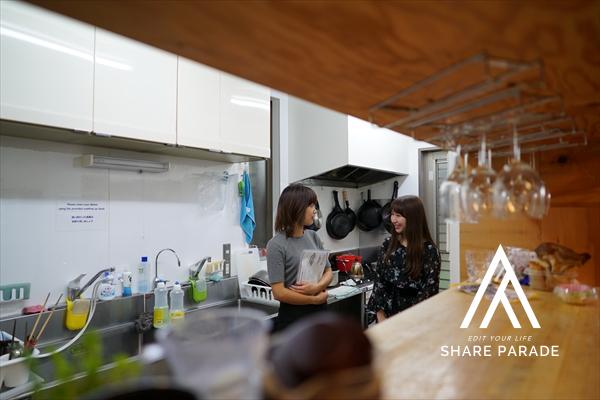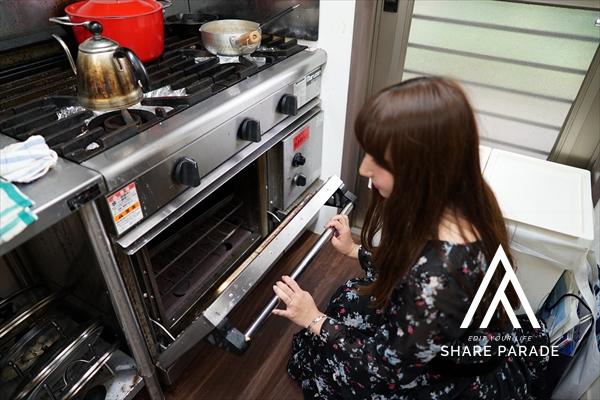 Misaki「I want to make gratin or cookies using oven. I'm going to make fancy sweets and put it on instagram」

Ms「literally, you can make whatever you want」

Misaki「If I have a friend who eat with me, it makes me wanna try to make well-prepared dishes. I don't think so if I was alone though」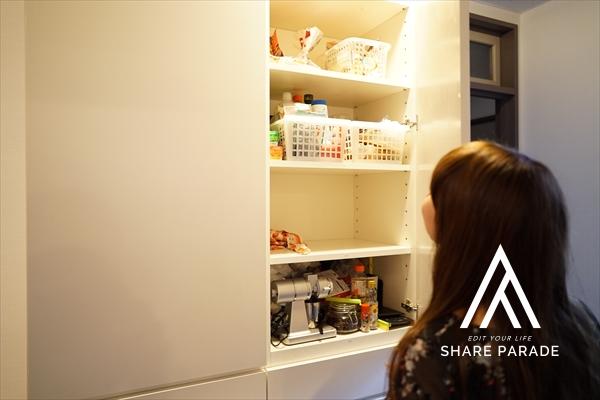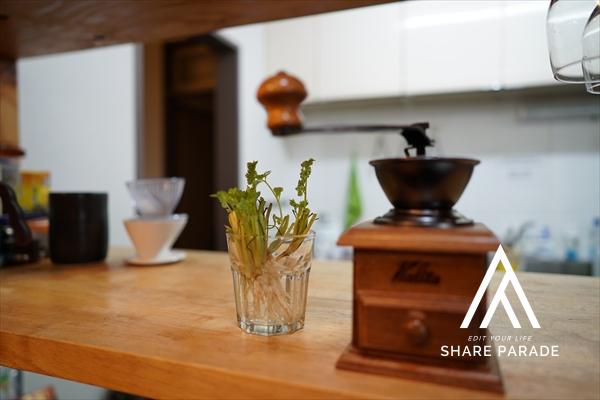 Ms「There is a space for kitchen stuffs at each room」

Misaki「So, we don't need to worry about picking wrong one」
MANY TYPES OF ROOM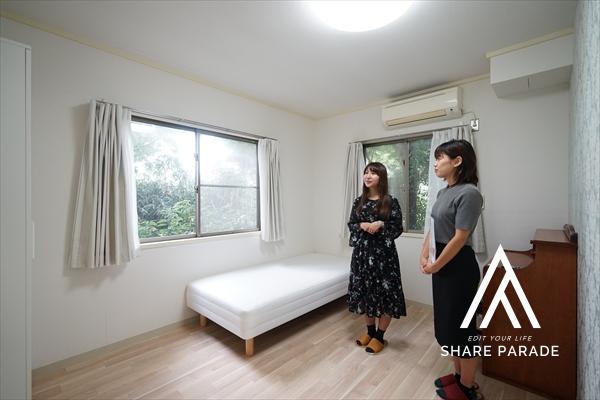 Ms「There are 21 rooms with various type. here is 201 which has 2 windows and you can see green out there」

Misaki「I can be relaxing here」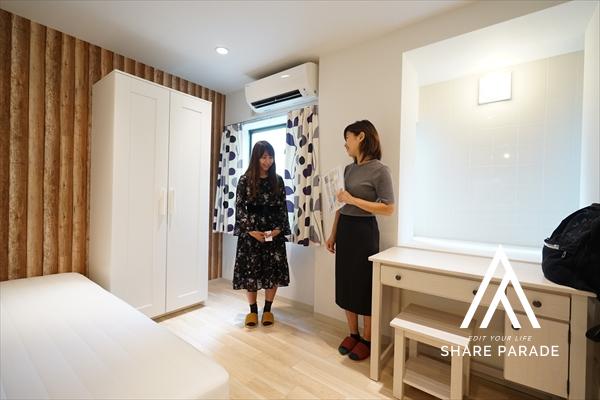 Ms「This house originally had a bath, so they have white tiles on the wall by renovating」

Misaki「So cute!!! I've never seem that room has white tiles」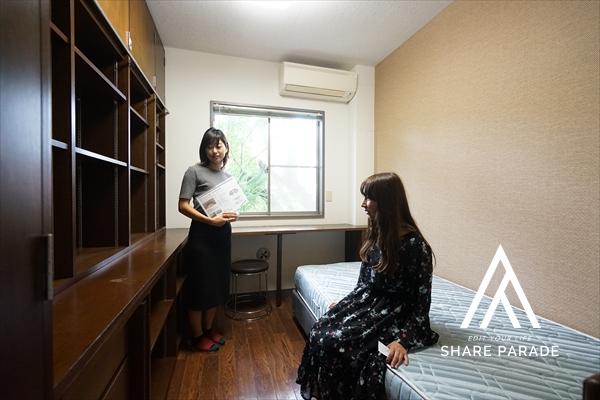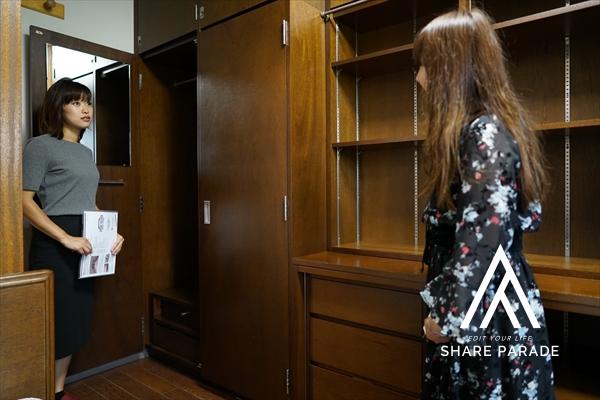 Ms「This is the most common type room. there is storages space on the entire wall」

Misaki「I'm a clothing retail staff, so I have tons of cloths and need to buy new clothes every month. This is because I need a large storage」

Ms「well, this room is good for you」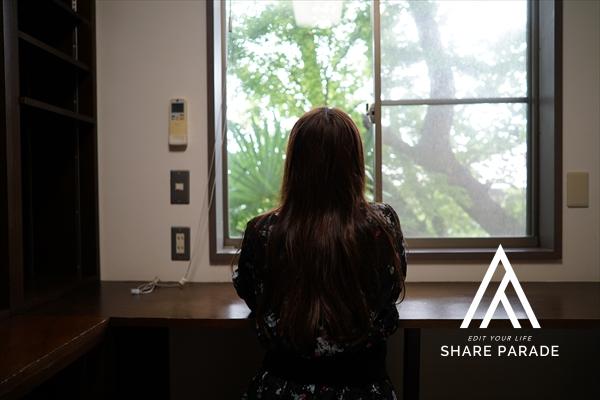 Misaki「Yes, I feel good here as well」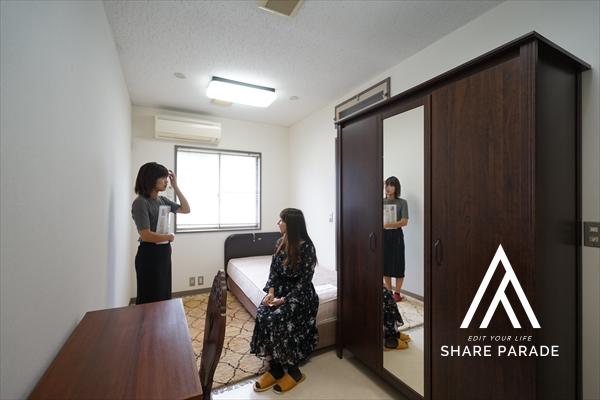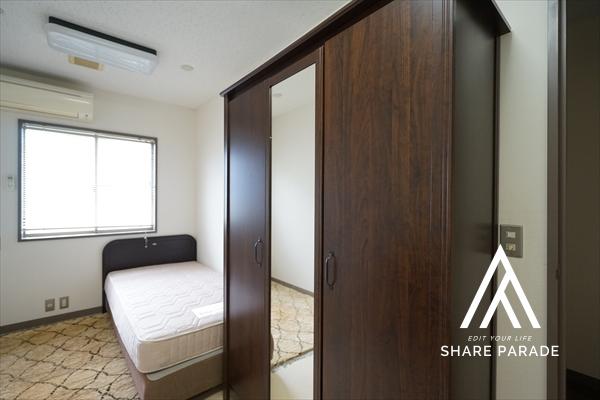 Ms「You can go to room without passing by living room」

Misaki「I love to be with friends, but when I'm tired by work, I want to be alone. So, this is going to work at that time」
YOU CAN TAKE YOGA LESSON AT ANYWHERE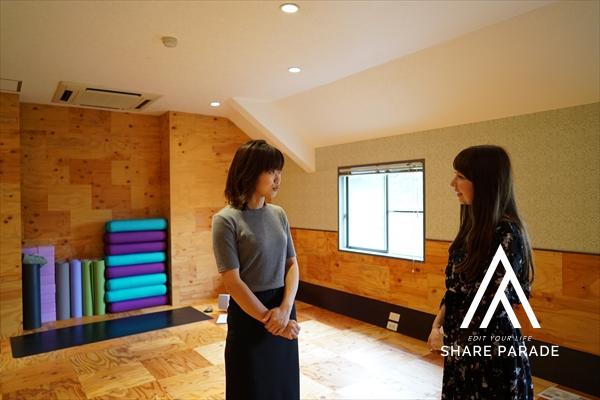 Ms「Here is a Yoga studio at a 3rd floor. Don't you do Yoga now?」

Misaki「No, I went to yoga studio nearby my work place, but I've been busy recently. I wanna go again, if i have time」

Ms「As I told you, Yoga instructor lives here, so you can take a lesson in this house. She also gives a lesson which visitor can take once a week」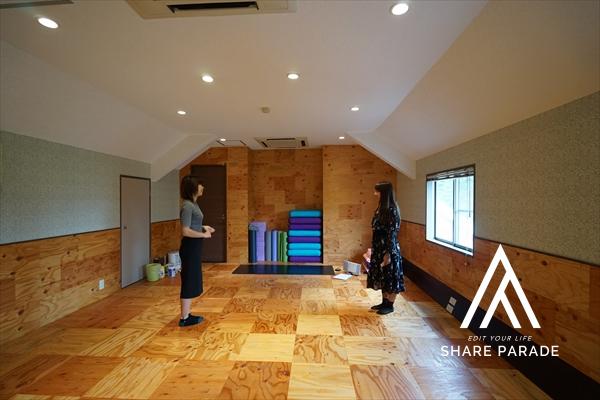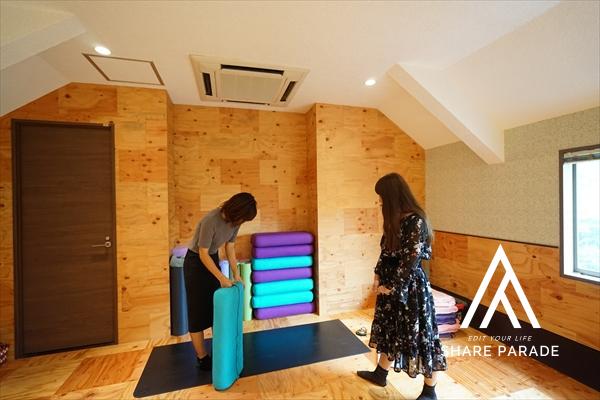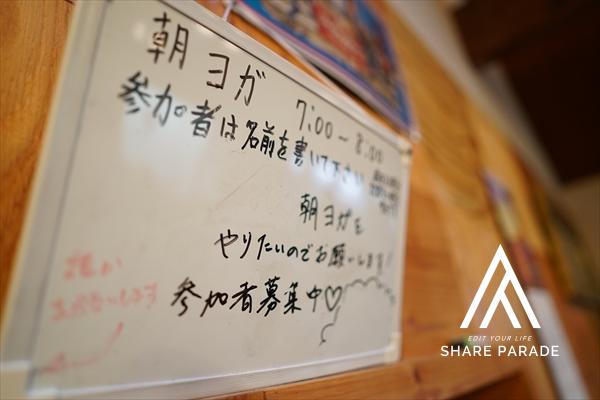 Misaki「I wanna do yoga at morning. It sounds good for health doing yoga before work. when I used to do Yoga, I felt my skin and metabolism got better」

Ms「Residents holds Yoga lesson spontaneously without our suggestion」

Misaki「They have a good relationship」

Ms「 I think so. Some of them lives here for 2,3 years」
BATHROOM ONLY FOR WOMAN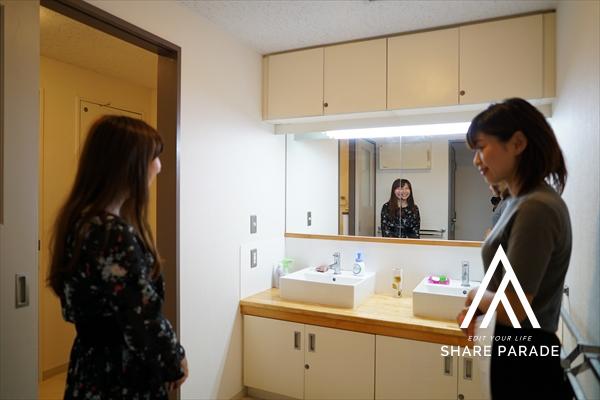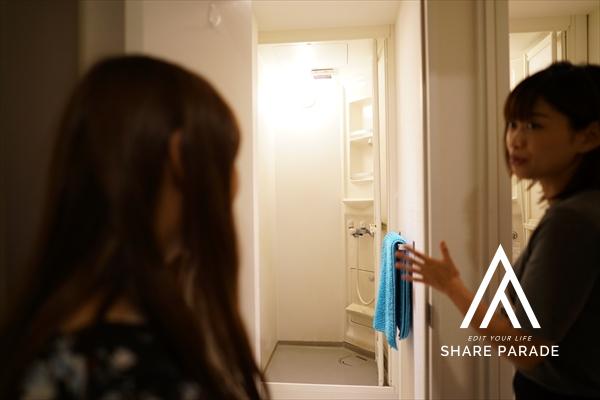 Misaki「I need to curl my hair every day for work, so I love this big mirror here」

Ms「We have bathroom at 1st and 2nd floor. there is bathroom only for woman」

Misaki「I like it, I've never lived with people but family. I care about sharing bathroom with men」
BIRTHDAY PARTY, TRIATHLON, INTERACT BEYOND SHARED HOUSE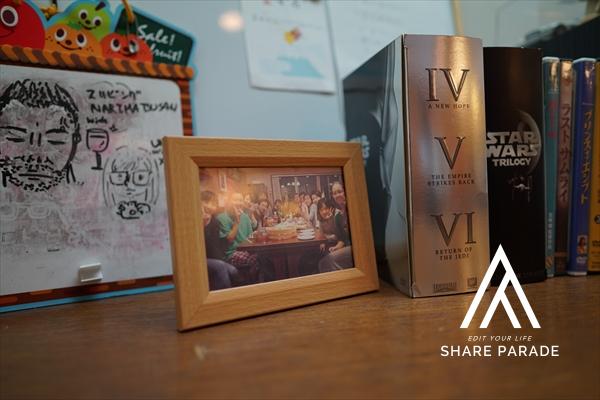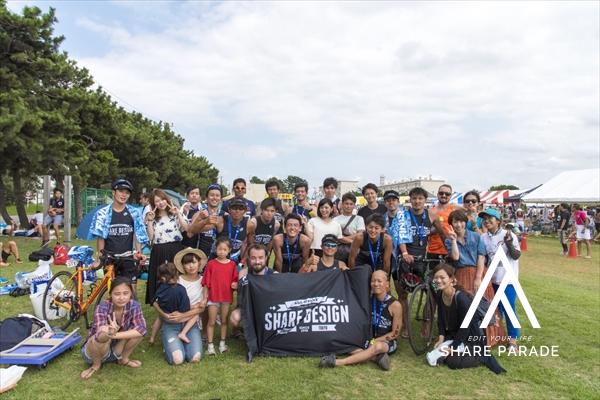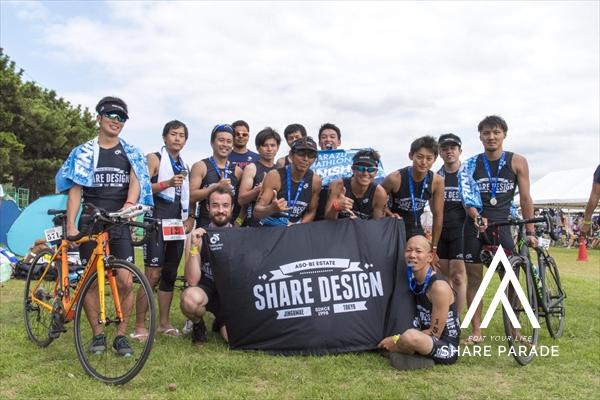 Ms「We regularly throw a party, hold a tournament of futsal and join a triathlon for the purpose of giving an opportunity to make a relationship with other shared house residents」

Misaki「That's sounds nice」

Ms「When we join a triathlon, many residents came to cheer us up. That was thankful」
SHAREDHOUSE IS GOOD SOLUTION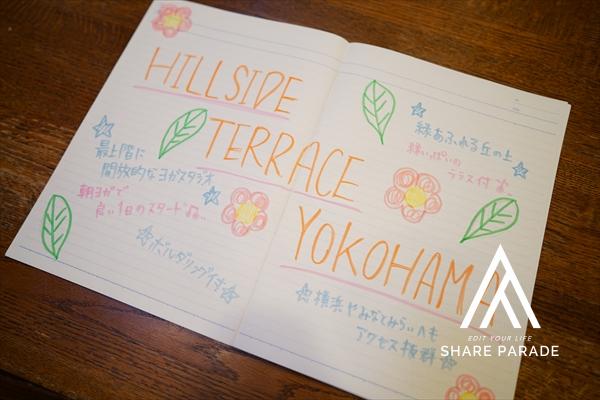 Misaki「I haven't moved out from hometown, but my workplace has been changed and it's so far from my home. this makes me leave home I live now. I think I will feel lonely if I live alone. But I changed my mind if shared house thorough today's house tour. This house completely meets my require. If you are tired of living alone or thinking about moving out, I strongly recommend visiting here to you」
Share House DATA
| | | |
| --- | --- | --- |
| NAME | : | HILLSIDE TERACCE YOKOHAMA |
| CONDITION | : | Man Woman |
| Rent | : | 28,800 ~ 55,800 yen |
| Utility cost | : | 14,800 yen |
| Number of rooms | : | 14 rooms |
| Access | : | Blue Line "Mitsuzawa-shimocho"station 6 minutes walk |