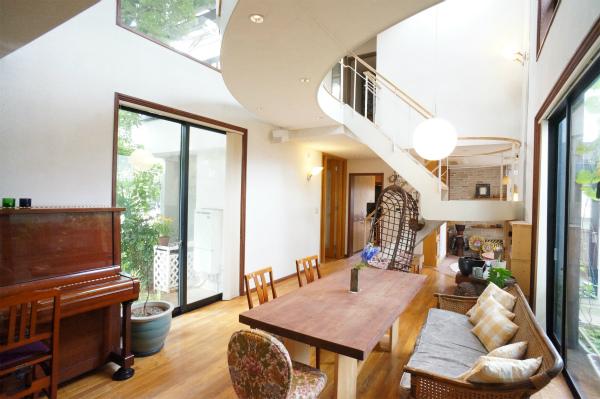 *above image for illustration purposes only
What impression do you have about initial cost of moving in a shared house??

People say that "advantages of living in a shared house is cheaper initial cost compare with general rent." But they don't know what item is how cheap.

I am going to explain differences between them and tell you items of initial cost.
Initial Costs in Both Case
In case of person who move out family house and move to city, and rent is 60,000 (average for that case)
General rent
Deposit : 60,000 same or double price of rent
Gratuity fee : 60,000 same or double price of rent
Rent : 60,000 same price as rent
Brokerage fee : 30,000 half price of rent
Fire insurance fee : 15,000
Key replacement : 15,000

Total : 240,000


The initial cost of general rent is 4~6 times more expensive than rent. In addition to that, you might need to purchase appliances and furniture, and set up an internet connection. It costs about 500,000 JPY in total.
Shared house
Deposit :30,000
Rent :60,000

Total :90,000


The initial cost of shared house is about 1 and half times more expensive than rent. And they usually have promotion for new residents. You might get half rent in first month or discount of the initial cost. In addition to these, furniture and appliances has already been set up, which doesn't cost more than initial cost when you start to live there.
Items of Initial Cost
Handling fee, closing cost
It costs you when you make a contract. It is a same item as brokerage fee of general rent. You pay for service of management company as to contract.
Deposit
This item will occupy most of initial cost of a shared house. This will be used to clean room or repair broken staffs when you move out. It usually cost 20,000JPY to a month rent, you might be given back. You need to check the conditions which you can get back your deposit.

This item sometimes includes key replacement fee, cleaning fee, handling fee and fire insurance fee.
Fire insurance fee
This item for getting fire insurance. But it is sometimes included in a item of common service fee and doesn't always cost you when you make a contract.
Residence insurance fee
This item for getting residence insurance. But it doesn't cost you in many cases.
Key replacement fee
Key will be changed when you move out same as regular rent. But they usually adopt dial system key or number type key, it doesn't always cost you. And it is usually included in deposit.
Cleaning fee
This item for cleaning your room when you move out. 10,000 to 30,000 JPY is average price. You might get some money back if you use your room properly.
Penalty
This item isn't actually included in initial costs. This will cost you in case that you break a contract such as you move out earlier than duration of the contract even you got a discount by promotion. It is also important for you to make a contract.


That's everything! You can save your money compared to regular rent if you choose shared house. And when you move out, it doesn't cost much as well.

You need to ask moving service and pay for cleaning fee and key replacement fee for regular rent. Recently, broker offers free deposit and guarantee fee, but you need to pay for cleaning fee with double or triple price instead when you move out. Instead of that, you don't need to pay for guarantee fee and cleaning fee is also not expensive.

This will good offer for people who move out from parent's house or live other city for a short period.