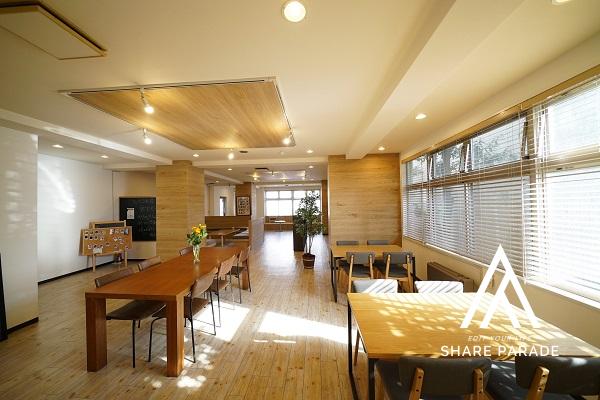 *above image for illustration purposes only
Do you know how we make a contract for a share house??
It's not the same way as leasing. It might cause some problems since you don't know the differences of that. You should check it out before making a contract.
Form of contract for share house
There is a normal lease contract and fixed-term rental housing contract. The former one is for leasing and the later one is for share house in many cases. I just summarized information about both of them. Please look through it.
Leasing
Form: Normal lease contract
Period: More than 1 year, usually it's fixed 2 years. It's going to be lease contract which doesn't have fixed term if period is less than 1 year.
Renewal: It has. It's updated automatically without any legitimate reasons.
Midterm cancellation: Possible. Go through procedure as contract. Rent modification: Possible. The owner can modify rent as they want.
Share house
Form: Fixed-term rental housing contract
Period: Less than 1 year in many cases. 3 month to 2 years.
Renewal: It doesn't have. But you can make a re-contract if the owner and you agree with renewal.
Midterm cancellation: Impossible. But if the floor space is less than 200 ㎡, you can cancel your contract because of the law without special agreement. There is a case that you can cancel a contract, but you need to pay for rent until the end of period. (It is not easy to cancel a contract due to the law, but it is actually possible to do it because of special agreement about midterm cancellation in many cases.)
Rent modification: Basically impossible. You can do it if you have a special agreement about that.
The point you should pay attention
There are 3 points which you should pay attention before making a contract. Check it out.
1 The least tenancy period
The fixed-term is different depending on the owner. Some of them settles 3 months first and then change it to 1 year, others do 2years. Asides from that, they ask you to stay there 3 months at least. You should care about these special agreement if you cancel it within a fixed period in that case. For example, you moved out there within a first month, but the least tenancy period is settled 3 months. You should pay for another 2 months in this case.

It doesn't often seem to have the least tenancy period, but you need to check it out just in case since no one would be happy to be asked extra rent.
2 Renewal
As I mentioned, they basically don't have renewal on their contract. But you don't need to move away after the tenancy period. You can keep staying there to make a re-contract if the owner agree to your proposal.

In this case, it might bother you to go through procedure. There is an advantage for the owner to kick out people who makes other residents feel bad.
3 The special agreement about moving out
Most of trouble usually happens when someone moves out of the house.

For example…
No refund even though you can get deposit back according to the contract
Demanded extra rent

I already mentioned, but it happens well since people didn't check out the rules first. Tell the owner or the management company the date you move out until ××months before. Or we'll give you back whole deposit in case that it doesn't need to ask you to cleaning fee. These sentence should be on the contract strictly. Just ask them if you don't know anything about it in advance.

It might be hard to look over the contract, but I recommend you to do it before making a contract.